LIVING WITH CYSTIC FIBROSIS

Welcome to our new site!
Living with cystic fibrosis has for mission is to promote and foster the quality and living conditions of people living with cystic fibrosis.
OUR VISION
Become the reference in support and accompaniment of people living with cystic fibrosis, and be the leader in information dissemination.

OUR VALUES
Respect : placing people at the heart of our mission, taking into account the relationship with others for the sake of inclusion, dignity and consideration. Offer everyone the opportunity to express their full potential, taking into account each person's specificities.
Equality : promote, defend and allow equal opportunities, whether in terms of health (access to quality care, regardless of social, economic or demographic status), employment, access to housing, or any another area, avoiding any form of discrimination based on stereotypes.
Mutual aid : advocate values such as collaboration and teamwork to provide spontaneous, positive and caring support to each member of our community. Ensure personal or collective well-being, and promote the development of everyone through effective collaborative practice coupled with a keen sense of altruism.
Integrity : favor consistency, transparency, authenticity and honesty in our commitments and responsibilities towards our community, as well as in all spheres of our activities, in order to create a solid and lasting relationship with all our audiences .
GOALS
Promote and protect the rights and interests of people living with cystic fibrosis
Represent and defend people from Quebec living with cystic fibrosis before government or other authorities
Disseminate reliable information
Provide support to people living with cystic fibrosis
Promote healthy lifestyles for people living with cystic fibrosis
Offer direct help
SUPPORT US!
By supporting Living with cystic fibrosis you allow us to continue our mission undertaken more than 30 years ago:
Support for the purchase of medical equipment
Support for housing people with CF or those around them
Production of disease guides
Listening and support service
Referral for urgent and / or recurring miscellaneous assistance
Defending the rights and interests of people living with cystic fibrosis before government, public and private bodies
As research continues to find the miracle cure, we need to support those who are currently living with the problems associated with the disease. Your contribution, no matter how small, will make a difference in the lives of many people!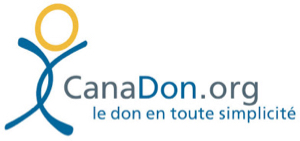 DONATE ONLINE! You can also send us a check payable to Vivre avec la fibrose kystique by mail. A receipt for tax purposes will be issued for any contribution over $ 20. Note that by donating online, you will automatically receive an email receipt.
HAVE A GOOD VISIT!